Do you suffer from chronic fear such as: Fear of flying, fear of heights, fear of public speaking, etc.?
Do you suffer from chronic pain, insomnia, or slow healing injuries ?
Is daily stress affecting your health?
Are traumatic events replaying in your head again and again?
Are relationships going down the drain, because
you are repeating the same pattern over and over?
Welcome
Welcome to my website,
There is one thing you need to know upfront:
If you are looking for someone to "fix" you, you have come to the wrong place.
My main concern is to help you help yourself!
If you are willing to take responsibility for your own well-being and use the tools I am providing you with on a regular basis, I can assure you that you will see profound improvements in your condition!
Beside giving you tools to work with, we will explore the root causes for your problem as well and I will show you how to release any negative emotions linked to those, effortlessly and without the need to relive any painful moments.
Musical Quartet
You see, I believe that we are like a musical Quartet:
There is the body, the energy-body, our emotions and mind. If one of them is "out of tune", the whole Quartet is affected.
When we fine tune one of the "Instruments", they will all play together in perfect harmony.
My "toolbox" is filled with cutting edge techniques and therefore we can "fine tune" more than "One Instrument" at a time:
Bottom-up:
Releasing stress/tension/trauma through the body, which has an impact on your emotions and mind, calming down your nervous system,
Top-down:
By focussing on your problem and at the same time tapping on specific meridian points, we will establish a smooth energy flow that will have a positive impact on your emotions and mind, calming down your nervous system,
Together we will explore what works best for you and find the ideal recipe tailored to your specific needs.
I love Quartets that play masterpieces!
Adi's Writing Corner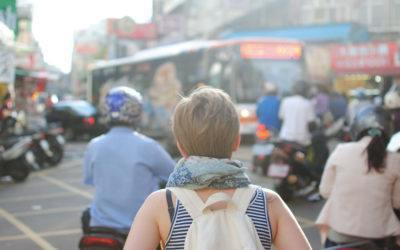 How Could I be so Stupid! The story I am going to tell you today is about something that happened to me app. 2 months ago: I was quite desperate about not being able to get people subscribe to my workshops.Therefore I was brainstorming with friends here and abroad. A...
read more