How Could I be so Stupid!
The story I am going to tell you today is about something that happened to me app. 2 months ago:
I was quite desperate about not being able to get people subscribe to my workshops.Therefore I was brainstorming with friends here and abroad.
A colleague told me about her unique workshop and I loved it!
I was so enthusiastic but promotion, social media skills, writing ads etc. are not exactly "my cup of tea",
I talked to a friend who is a real professional in this field and asked her if she would be interested in a joint venture.
"Let's meet", she said "sounds great". We did and I offered her a free TRE intro so she knew what it is and how it feels. That way it would be much easier for her to promote. I drove to her apartment a couple of weeks later and gave her a free TRE session.
Needless to say that nothing came out of this venture…….She was too busy promoting her own stuff and when I asked if we could meet to discuss further ideas she didn't have time…..
Oh boy did I feel a "Freier" ( best translates as "sucker")! I was disappointed, angry, beating myself up: "How could you be so stupid, Adi, it's not the first time, won't you ever learn?" On and on the destructive self talk went…….
Until I shifted my focus back to the workshop. To the importance of what such a workshop could do for people!
I started networking, calling friends, meeting them over a cup of coffee, asking for help and doors opened!
Things started to move!
I realised that meeting people not only for business sake but truly meeting them in order to come to know them on a deeper level and to have the guts asking for help, is both fun and rewarding!
And what I've learned is that even though I was truly pissed, I am so grateful that my friend lost interest!
I've found a wonderful venue for my workshop, I designed a FB event with the help of a dear friend, I managed to write a text explaining what the event is about, etc. and I am damn proud of myself!
I learned some super valuable lessons thanks to her refusal.
There are valuable lessons in every situation but sometimes it takes time until they reveal themselves…..
What valuable lesson have you learned from a seemingly crappy situation?
You can leave a comment below.
I am happy that at last I have found a way thanks to my mentor, to blend into my TRE practise other modalities such as EFT. It enhances my one on one sessions dramatically and the results are profound! By allowing the body to release Tension/Stress/Trauma and then working with whatever surfaces using other techniques is both highly rewarding and satisfying!
Yes, it's happening: The event I was talking about in my blog. It is scheduled for May and you can read more about it here. I am also proud to announce, that I will take part in this year's Whole Health Forum by conducting 2 workshops! And of course if you want to experience TRE in the comfort of your home with family and/or friends, send me an email and we will arrange that!
We Are All Broken. That's How the Light Gets in "Anthem"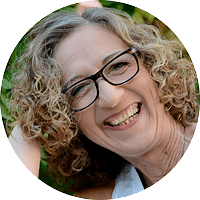 Adi Assodri has been helping people release negative emotions, stress and trauma for over 20 years.
She has attended workshops in Europe and Israel to study with the best trainers available.
Through her expertise, experience, and years of studying numerous self-help techniques, Adi has developed her own unique approach to healing the body/mind.
She has also worked with elementary school children teaching them how to let go of negative emotions, and become more centered and joyful.